Welcome
Private tours, Corporate Events, Art parties or one-to-one lessons can be arranged. Sessions are booked according to your specific needs and requirements. You may wish to have an evening or weekend tour for staff or students, friends or family. Please see upcoming events for forthcoming gallery workshops & events.
Workshops
Please find outlines of programmes offered to teachers and pupils of all ages and abilities within the INSET, primary and secondary school workshops above.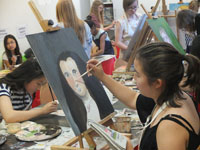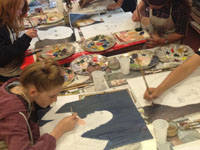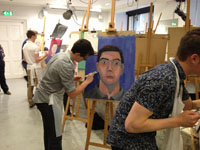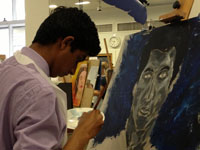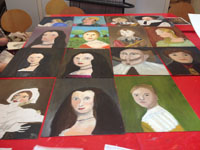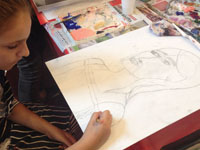 Corporate events
These sessions can be organised with a choice of any corporate workshops and designed with a party feel i.e. Drink & draw (with a life model), screen printing, or introduction to painting - still life, portraits, Landscapes - creating together. You may wish to display your work in your offices.
If you require any further information or wish to book some workshops please do not hesitate to contact me.
Once you have chosen a technique you would like to pursue for your staff and students, suggestions will be made with regards to themes you may wish to explore within those techniques, for example:
Still Life
Portraits
Self Portraits
Landscapes
Artist Studies
Pattern and Shape
Abstraction
Surrealism
Figure drawing
Expressionism